IDS M10-LITE Grip Features
IDSworks M10-Lite modular Grip for Leica M10 series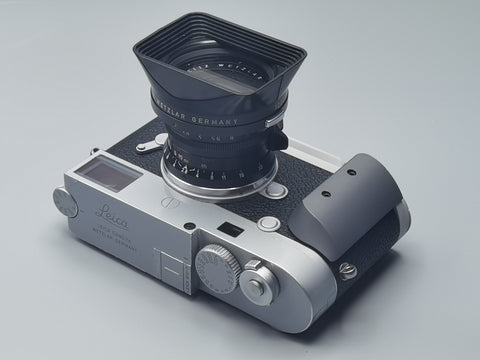 M10 modular grip being the first product from IDSworks had focus on modulization on the outset. With detachable ARCA channel module and accessible SD card storage on the outside of the grip cause the product requires more CNC parts to make and therefore with a slightly higher price tag.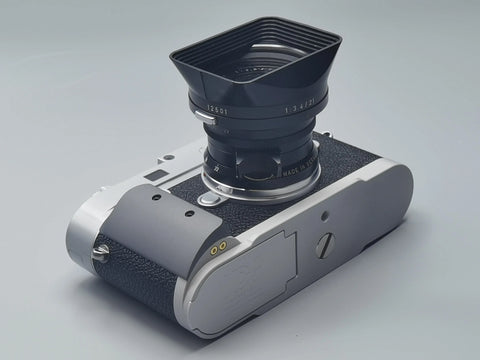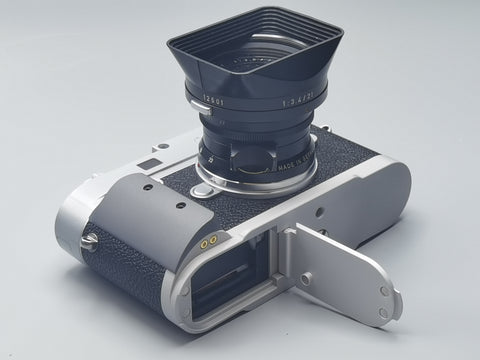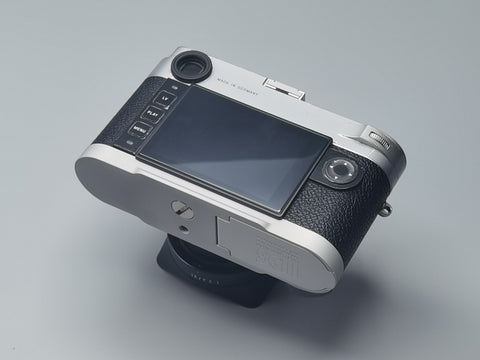 For those who love our grip's form factor we are introduction a slim down version for your selection. IDSworks M10-Lite modular Grip is now ready for shipping in two base colors (Silver and Black) with sandblasted matt finish and 4 grip pad selections to suit your liking (Walnut / African Black wood / mate black Aluminum / Metallic Gray).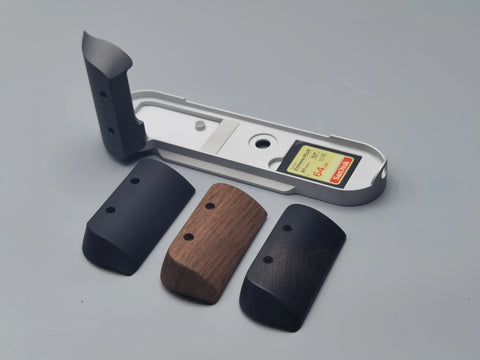 On this version of the grip we have also focused on reducing the base height. It is now only 9mm (5mm is the original height of the base plate). In this Lite version of the grip we have combined the ARCA module into the main base as well as forfeiting the accessible SD card storage on the outside and place the SD card storage inside the grip instead. These changes are less favourable for some but can reduce the price tag, so that many can enjoy our products. The Original version will still keep production and you can select according to your needs.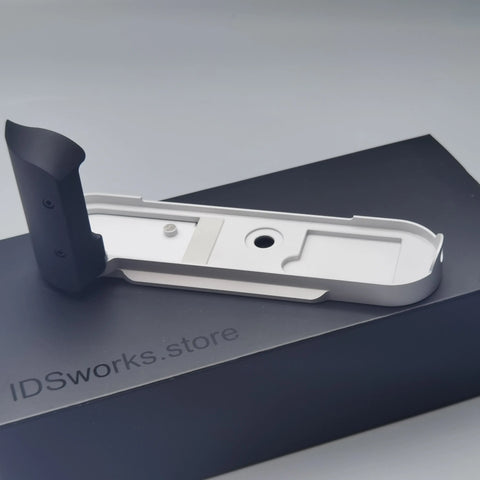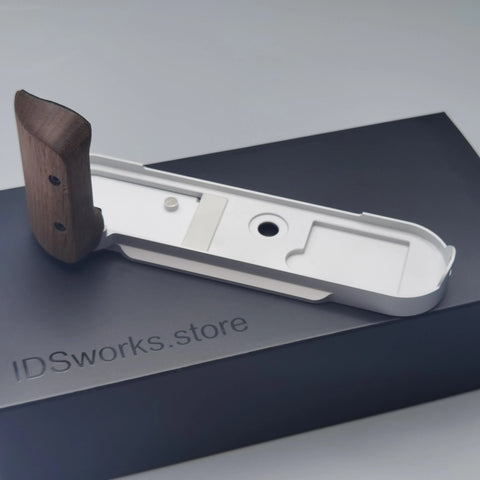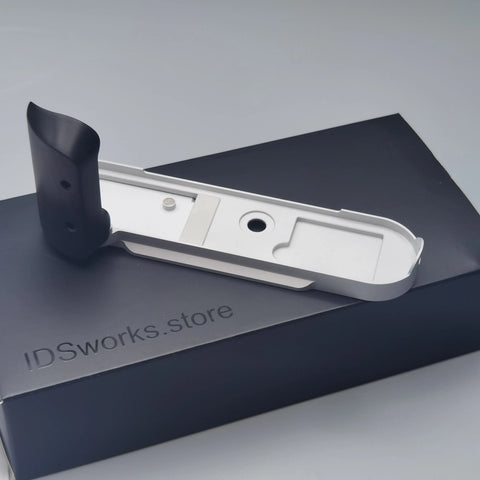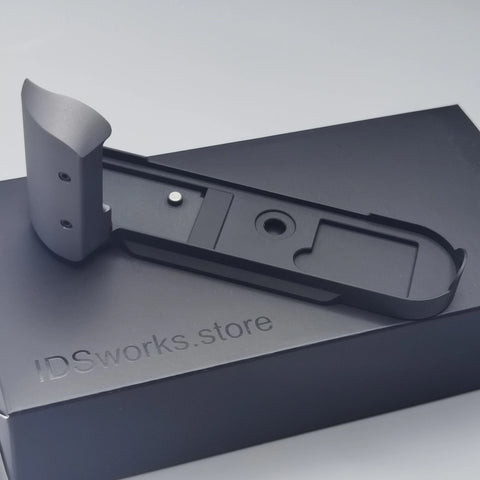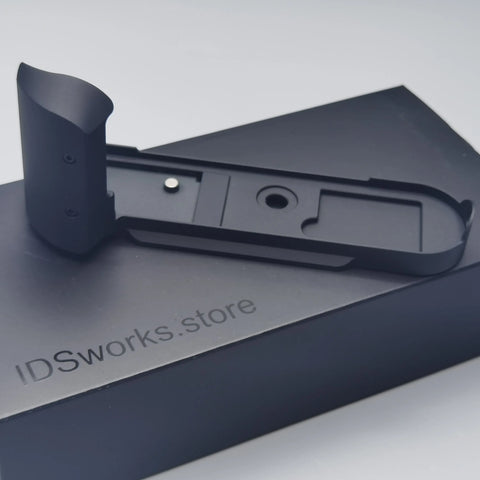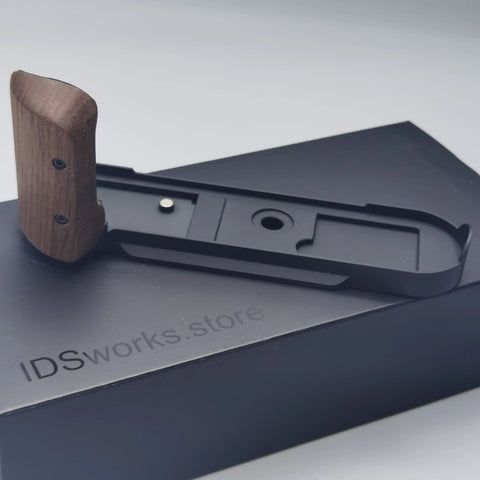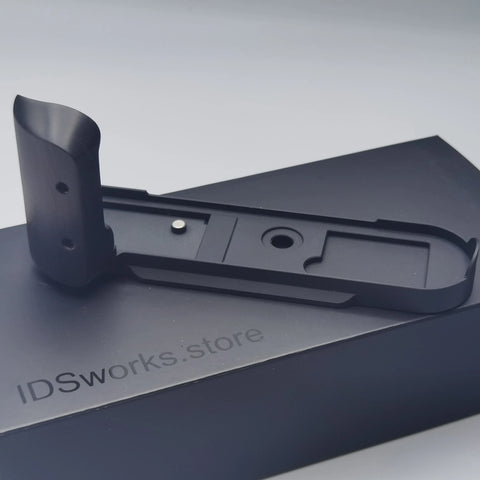 Note:The screw hole you see on the bottom is NOT for standard 1/4-20 tripod thread that usually comes with old style tripod ( (If your tripod do not support ARCA system there are adaptors you can buy an adaptor the market to quickly solve this  (Look for 1/4 thread to ARCA connection plate in our product category).
There isn't enough depth for old style tripod (usually require a depth of 6-7mm of screw height), we want to minimize the height in the design plus as 80% of the time a Leica user don't use tripod, by attaching an adaptor to the old style tripod makes much more sense instead of carring extra weight on your neck. For tripod user you can use the on grip ARCA rails (38mm standard) for your ARCA style ball head. The screw hole there is M5-8 which is designed to be used along with our LENS DOWN bracket.
Note: To minimized the overall hight of the bottom plate the screw hole on the bottom is NOT a standard 1/4-20 (its is M5-8) which is designed to incoprated with our optional LENS DOWN bracket. A tripod head with ARCA system is advised). However if your tripod do not support ARCA system there is a very easy way to solve by adding a transition plate on your tripod. (Look for 1/4 thread to ARCA connection plate in our product category)