IDS grip for Leica M240
IDS grip for Leica M240 camera features
Leica M240 series is the only M camera that has video capabilities and in many ways is a venture for Leica.
Even today there are still many are using this M camera and is consider a good entry point for new Leica M users. I was asked by many to create a grip for this product yet I was quite reluctant as it's an old model but I am now putting a small production to fulfill the needs for the M240 series users.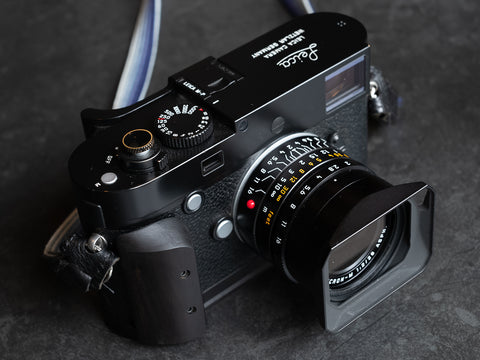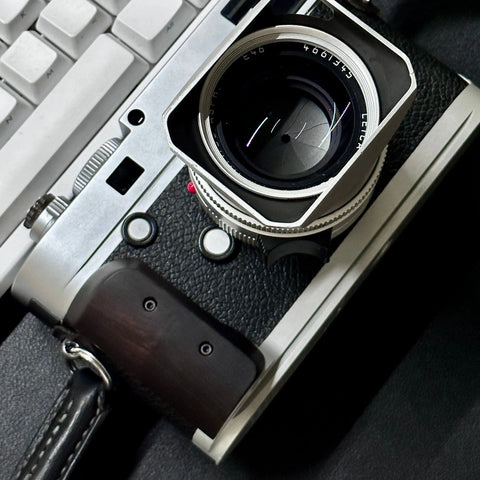 Currently Black and Silver version of the grip (a smaller production) is avaliable.
This M240 grip replaces your original M240 bottom plate and provide a quick access door to the battery compartment. It also has a hidden backup SD card storage inside. On the outside rim we have intergrated the ARCA dovetail rails (38mm standard) to provide quick loading on your ARCA style tripod.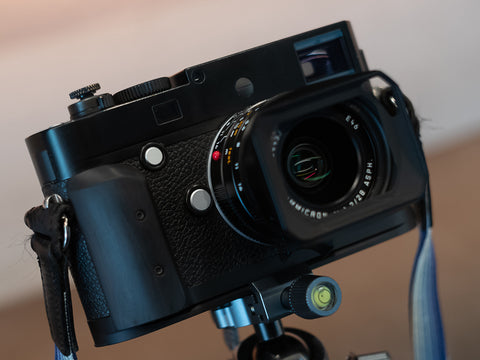 With the magnetic door it allows much quicker access to the battery and SD card without the need of removing the grip.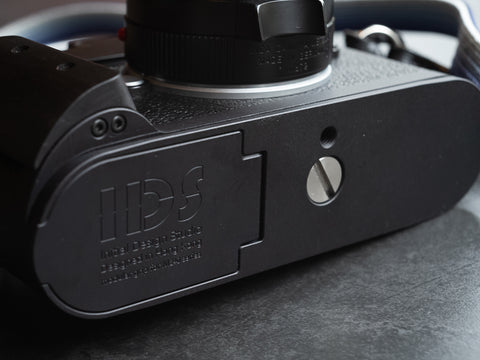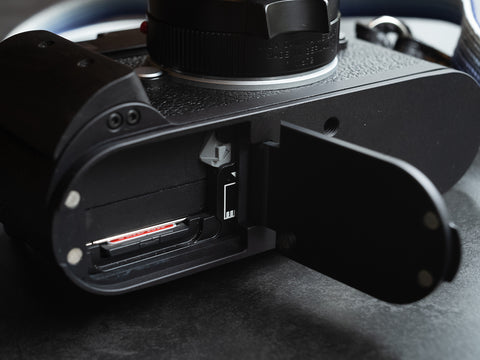 For the M240 design of this grip we are aimming to provide a lighter option as much as possible. The replacment of bottom plate is only a few mm thicker then the original plate visually but the overall grip feels the sames as my other products for M series. In fact they share the same grip pads.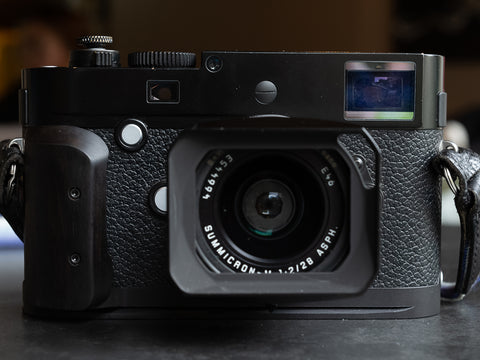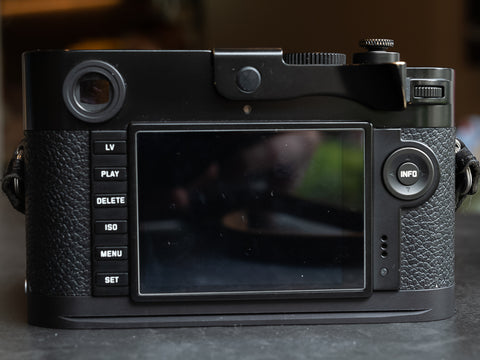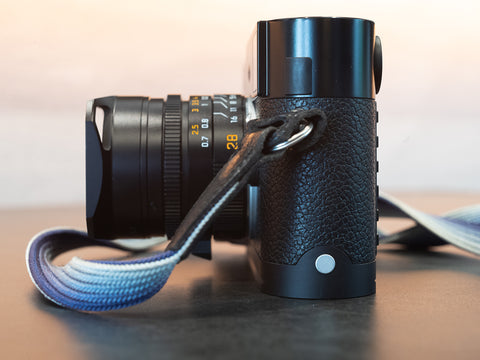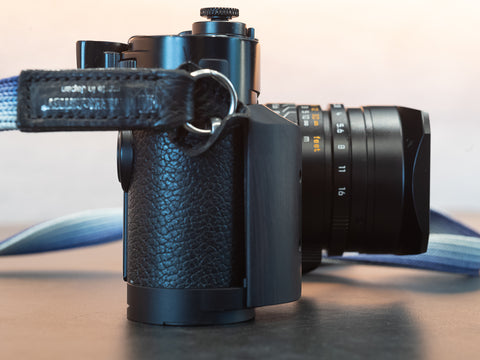 Note:The screw hole you see on the bottom is NOT for standard 1/4-20 tripod thread that usually comes with old style tripod ( (If your tripod do not support ARCA system there are adaptors you can buy an adaptor the market to quickly solve this  (Look for 1/4 thread to ARCA connection plate in our product category).
There isn't enough depth for old style tripod (usually require a depth of 6-7mm of screw height), we want to minimize the height in the design plus as 80% of the time a Leica user don't use tripod, by attaching an adaptor to the old style tripod makes much more sense instead of carring extra weight on your neck. For tripod user you can use the on grip ARCA rails (38mm standard) for your ARCA style ball head. The screw hole there is M5-8 which is designed to be used along with our LENS DOWN bracket.
The base of this M240 grip only comes mainly in black (Silver version will be in smaller production quantities) while there are three options for your to choose on the grip pads (Walnut, Africian black wood, Black Aluminum)
For the speical hand carved one you need to contact me first as they are not always avaliable.