IDS M11 Grip Features
Main features for the M11 version of the IDS modular camera grip
IDS modular Leica M11 grip is designed dedicated for Leica M11 while at the same time solve some of the issues which may concerns some photographers:
Quick access to battery releasing lever via a on grip releasing couping design. It eliminates the need of openning up rubber flip doors and preventing it from getting into the way when loading battery and SD card.
 Provide an internal SD card storage as a backup 
Metal flip door were designed to cover the USB port from dust and water
Grip was designed so that no hard surface will make direct contact with the bottom of the camera to prevent scratches.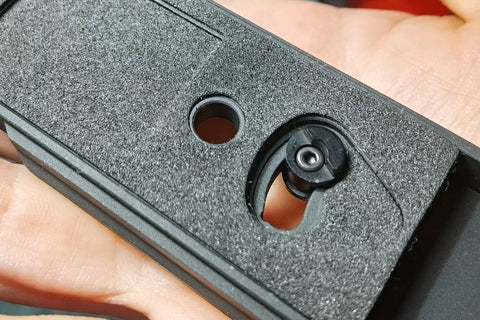 Modular ARCA rail design intergration allows quick loading on ARCA system
Aluminum 7075 was used in the construction of the M11 grip as a result of the new battery design for M11. 7075 maximized the strenght of the grip as when the legendary bottom plate design is discarded a much harder metal is necessary.
The design of the grip provides a very convient vertical shooting experience. The shape of the grip pad with 3D variable curves allow different variation in holding the camera horizontally and vertically at eye level, waist level as well as at really low angle. Combining your experience in zone focusing as well as distant judging skills, It allows you to get your orientation right and having more chances of getting that shot of the moment.
The hand grip provides options of wooden grip pad as well as metal ones (In fact, for handy users can even create their preferred shapes as well)